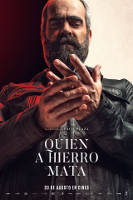 Details

Category: Movies
Where to watch:

Netflix

Language:

Spanish

Year:

2019

Show Date:

2023-09-11
Legendary Gallician drug dealer Antonio Padín is pardoned from the jail due to humanitarian reasons, after to have a terminal disease. Aging, weak and ill, Antonio goes freely into a seniors residence instead to go his home with two sons, older and more cerebral Toño and younger and more aggressive Kiko, despising them openly in the belief that they two will ruin the family business. In the residence Antonio meets Mario, nursery chief and his personal assistant who expects his first baby with his six months pregnant wife Julia. Motivated by the revenge after Sergio, Mario's younger brother who was one of the Antonio's drug pushers and an addict who died 25 years ago by overdose, Mario cares Antonio by day, but makes him sick by night as retribution. At the same time, Toño and Kiko make a deal with a Chinese mob named Mrs. Kong in cooperation with a Colombian drug cartel, but things go wrong: Kong betrays Toño and Kiko killing their henchmen, and a police operation arrests Kong and Kiko but not Toño, who flees in the last second. The Colombian cartel demands Toño the money lost in the deal, who tries too free Kiko from the jail before his brother be killed. While Mario pretends to care Antonio worsening his health, Toño hurry up to save Kiko and take the control of the business. Nevertheless, tragedy appears when Julia learns about Mario's new patient, causing a sudden bleeding that puts the unborn baby in risk. Despite Julia's request to Mario for leaving his revenge, he is unable to stop until see Antonio dead, still knowing that it will face with Toño. But Mario doesn't counts with Antonio's evil to pay Mario's cares.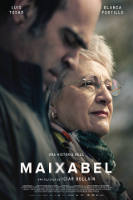 Details

Category: Movies
Where to watch:

HBO

Language:

Spanish

Year:

2021

Show Date:

2023-09-12
11 years after her husband was killed by the Basque group ETA, Maixabel Lasa agrees to a request to meet one of the assassins who is in prison, in an attempt to find some kind of restorative Maixabel. This Spanish movie inspired on true events, is a drama not only about terror and pain, but the ability to forgive and leave the hate behind.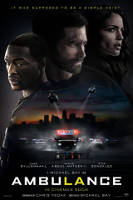 Details

Category: Movies
Where to watch:

Netflix, Amazon Prime Video

Language:

English

Year:

2022

Show Date:

2023-09-12
Over one day across the streets of L.A., three lives will change forever. In this breakneck thriller from director-producer Michael Bay, decorated veteran Will Sharp (Emmy winner Yahya Abdul-Mateen II, Candyman, The Matrix Resurrections), desperate for money to cover his wife's medical bills, asks for help from the one person he knows he shouldn't--his adoptive brother Danny (Oscar® nominee Jake Gyllenhaal, Zodiac, Spider-Man: Far From Home). A charismatic career criminal, Danny instead offers him a score: the biggest bank heist in Los Angeles history: $32 million. With his wife's survival on the line, Will can't say no. But when their getaway goes spectacularly wrong, the desperate brothers hijack an ambulance with a wounded cop clinging to life and ace EMT Cam Thompson (Eiza González, Fast & Furious Presents: Hobbs & Shaw, Baby Driver) onboard. In a high-speed pursuit that never stops, Will and Danny must evade a massive, city-wide law enforcement response, keep their hostages alive, and somehow try not to kill each other, all while executing the most insane escape L.A. has ever seen.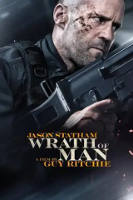 Details

Category: Movies
Where to watch:

Netflix, Amazon Prime Video

Language:

English

Year:

2021

Show Date:

2023-09-15
A cold and mysterious new security guard for a Los Angeles cash truck company surprises his co-workers when he unleashes precision skills during a heist. The crew is left wondering who he is and where he came from. Soon, the marksman's ultimate motive becomes clear as he takes dramatic and irrevocable steps to settle a score.