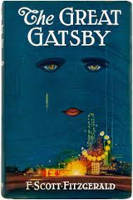 Details

Category: Novel
Language:

English

Author:

Scott Fitzgerald

Type:

Novel, History, Romance

Format:

Paper, Digital
The Great Gatsby is a 1925 novel by American writer F. Scott Fitzgerald. Set in the Jazz Age on Long Island, near New York City, the novel depicts first-person narrator Nick Carraway's interactions with mysterious millionaire Jay Gatsby and Gatsby's obsession to reunite with his former lover, Daisy Buchanan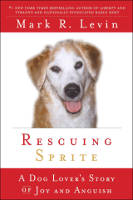 Details

Category: Novel
Language:

English

Author:

Jack E. Levin

Type:

Novel, Romance

Format:

Paper, Audiobook
Mark Levin, while known as a lawyer and nationally syndicated broadcaster, considers himself first and foremost a dog lover. In 2004, Mark's family added a new member to their bunch—a beautiful, Spaniel-mixed dog they named Sprite. With his beautiful face and soft, huggable fur, Sprite immediately bonded with the Levin family.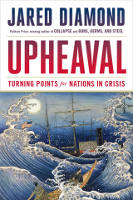 Details

Category: Science
Language:

English

Author:

Jared Diamond

Type:

History, Essay

Format:

Paper, Digital
In his international bestsellers Guns, Germs and Steel and Collapse, Jared Diamond transformed our understanding of what makes civilizations rise and fall. Now, in his third book in this monumental trilogy, he reveals how successful nations recover from crises while adopting selective changes -- a coping mechanism more commonly associated with individuals recovering from personal crises.
Diamond compares how six countries have survived recent upheavals -- ranging from the forced opening of Japan by U.S. Commodore Perry's fleet, to the Soviet Union's attack on Finland, to a murderous coup or countercoup in Chile and Indonesia, to the transformations of Germany and Australia after World War Two. Because Diamond has lived and spoken the language in five of these six countries, he can present gut-wrenching histories experienced firsthand. These nations coped, to varying degrees, through mechanisms such as acknowledgment of responsibility, painfully honest self-appraisal, and learning from models of other nations. Looking to the future, Diamond examines whether the United States, Japan, and the whole world are successfully coping with the grave crises they currently face. Can we learn from lessons of the past?

Adding a psychological dimension to the in-depth history, geography, biology, and anthropology that mark all of Diamond's books, Upheaval reveals factors influencing how both whole nations and individual people can respond to big challenges. The result is a book epic in scope, but also his most personal book yet.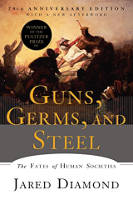 Details

Category: Science
Language:

English

Author:

Jared Diamond

Type:

History, Essay

Format:

Paper, Digital, Audiobook
Guns, Germs and Steel examines the rise of civilization and the issues its development has raised throughout history.
Having done field work in New Guinea for more than 30 years, Jared Diamond presents the geographical and ecological factors that have shaped the modern world. From the viewpoint of an evolutionary biologist, he highlights the broadest movements both literal and conceptual on every continent since the Ice Age, and examines societal advances such as writing, religion, government, and technology. Diamond also dissects racial theories of global history, and the resulting work—Guns, Germs and Steel—is a major contribution to our understanding the evolution of human societies.