Home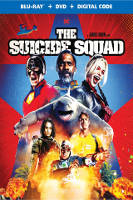 Details

Category: Movies
Where to watch:

HBO

Language:

English

Year:

2021

Show Date:

2023-12-15
Supervillains Harley Quinn, Bloodsport, Peacemaker and a collection of nutty cons at Belle Reve prison join the super-secret, super-shady Task Force X as they are dropped off at the remote, enemy-infused island of Corto Maltese.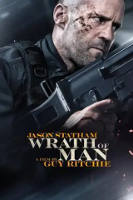 Details

Category: Movies
Where to watch:

Netflix, Amazon Prime Video

Language:

English

Year:

2021

Show Date:

2023-12-15
A cold and mysterious new security guard for a Los Angeles cash truck company surprises his co-workers when he unleashes precision skills during a heist. The crew is left wondering who he is and where he came from. Soon, the marksman's ultimate motive becomes clear as he takes dramatic and irrevocable steps to settle a score.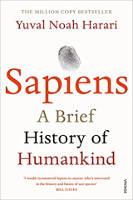 Details

Category: Science
Language:

English

Author:

Yuval Noah Harari

Type:

History, Essay

Format:

Digital, Audiobook
From a renowned historian comes a groundbreaking narrative of humanity's creation and evolution—a #1 international bestseller—that explores the ways in which biology and history have defined us and enhanced our understanding of what it means to be "human."
One hundred thousand years ago, at least six different species of humans inhabited Earth. Yet today there is only one—homo sapiens. What happened to the others? And what may happen to us?
Most books about the history of humanity pursue either a historical or a biological approach, but Dr. Yuval Noah Harari breaks the mold with this highly original book that begins about 70,000 years ago with the appearance of modern cognition. From examining the role evolving humans have played in the global ecosystem to charting the rise of empires, Sapiens integrates history and science to reconsider accepted narratives, connect past developments with contemporary concerns, and examine specific events within the context of larger ideas.
Dr. Harari also compels us to look ahead, because over the last few decades humans have begun to bend laws of natural selection that have governed life for the past four billion years. We are acquiring the ability to design not only the world around us, but also ourselves. Where is this leading us, and what do we want to become?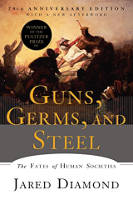 Details

Category: Science
Language:

English

Author:

Jared Diamond

Type:

History, Essay

Format:

Paper, Digital, Audiobook
Guns, Germs and Steel examines the rise of civilization and the issues its development has raised throughout history.
Having done field work in New Guinea for more than 30 years, Jared Diamond presents the geographical and ecological factors that have shaped the modern world. From the viewpoint of an evolutionary biologist, he highlights the broadest movements both literal and conceptual on every continent since the Ice Age, and examines societal advances such as writing, religion, government, and technology. Diamond also dissects racial theories of global history, and the resulting work—Guns, Germs and Steel—is a major contribution to our understanding the evolution of human societies.